Why can I be positive that apostle Paul, in Titus 3:5, is talking about baptism? He doesn't use the word "baptism" here. Couldn't someone argue that it's just a metaphor for the work of the Holy Spirit? — R.R.
Yes, someone could try to see a metaphor here, and in many other passages. But the understanding of most scholars and of the early church is that the washing in Titus 3:5 is the washing of John 3:5—in baptism. Let's look at the broader
context: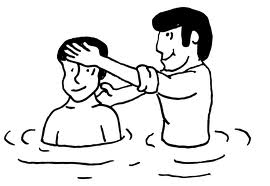 3 At one time we too were foolish, disobedient, deceived and enslaved by all kinds of passions and pleasures. We lived in malice and envy, being hated and hating one another. 4 But when the kindness and love of God our Savior appeared, 5 he saved us, not because of righteous things we had done, but because of his mercy. He saved us through the washing of rebirth and renewal by the Holy Spirit, 6 whom he poured out on us generously through Jesus Christ our Savior, 7 so that, having been justified by his grace, we might become heirs having the hope of eternal life (Titus 3:3-7).
The description speaks of baptism. The point is elaborated here, along with other references: https://www.douglasjacoby.com/titus-3/.
Hope this helps!