The Douglas Jacoby Podcast is dedicated to sharing the audio files of the International Teaching Ministry. The goal: to help people THINK ABOUT FAITH.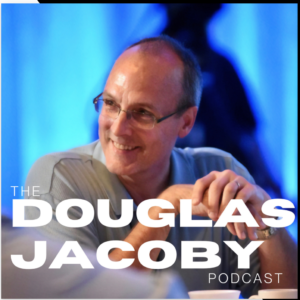 The podcast material from my website is now being made available on all podcast platforms (Apple Podcasts, Google, Spotify).
Podcasts are added Monday, Wednesday, and Friday.
You can check them out anywhere you normally listen to podcasts (Apple Podcasts, Spotify, Google)—please make sure to subscribe. You can also follow the episodes, as they are posted, by following this link. We begin with a series on Old Testament Characters. The first episode: Adam & Eve.