This is the introductory talk (4 mins) to the Isaiah series—which includes several dozen reflections on the message of the powerful prophet Isaiah. The short title for the series is "Judgment & Justice."
Click on the arrow to play the podcast, or you can use the "download" icon to download the podcast (if available). You can also right click here, in order to save the audio file and listen later.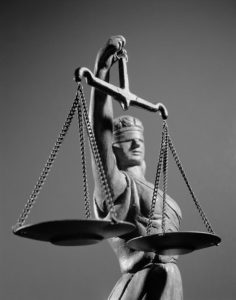 Would you appreciate some direction and structure for your daily quiet time? How about a timely dive into the most cited prophet in the New Testament—Isaiah? Try to remember that in the early church there was not yet a "new testament." For them God's written Word was the Old Testament: the Torah, the Prophets (like Isaiah), and the Writings. In this series we will learn not only about Isaiah and his urgent message; we will also learn about Jesus.
The Torah intimately connects justice and righteousness: If we don't treat our fellow humans justly, our religion is a sham.
In Isaiah's time, God's people are spiritually unhealthy—at an all-time low. Both national and spiritual leadership are abysmal, failing to confront widespread oppression, materialism, worldly anxiety, dishonesty, sexual sin, and a widening gap between the rich and the poor. Through the prophet, the Lord pleads with Israel: "Come now, let us reason together..." (Isaiah 1:18). Will they listen? (Find out!) Will we listen? Isaiah's message—confronting an epidemic of injustice—is as relevant today as ever!
Each talk includes a reading from Isaiah, along with inspiration for the day ahead. We will survey the entire book of Isaiah. The first 10 days are for everyone; after that, website members may continue for several more weeks, until the series ends. Practical application: (1) Social justice, (2) Pandemic wisdom, (3) Personal integrity.
For background on the life and message of Isaiah, please listen to the O.T. Character study Isaiah. There are also daily tweets from New Year's Day until mid-April, featuring key passages from Isaiah. Here are links to all reflections:
0. Introduction (this talk)
1. Come Now, Let Us Reason Together — starts at Isaiah 1:1
2. Two Cities, Unquenchable Fire, & a Glorious Future — starts at 1:20
3. The Mountain of the Lord and the Holes of the Ground — starts at 2:1
4. A Crisis of Leadership & the Collapse of Society — starts at 3:1
5. Purified by Fire — starts at 4:2.
6. Parable, Woe, Invasion — starts at 5:1
7. "Here Am I—Send Me!" — starts at 6:1
8. Faith or Fear? — starts at 7:1
9. Unto Us a Child is Born — starts at 9:1
10. Rod, Axe, Fire, Shoot, Signal, Sing — starts at 10:5
11. Babylon & Judgment Day — starts at 13:1
12. Moab is Undone—and God Weeps — starts at 14:24
13. African Drama: The Naked & Barefoot Prophet — starts at 17:1
14. Isaiah in Anguish — starts at 21:1
15. Tyre & the Cosmos — starts at 23:1
16. Breathtaking Vision — starts at 25:1
17. Stupor, Stone, Tongues, Hypocrites, & Easy Religion — starts at 28:1
18. The Noble One Makes Noble Plans — starts at 30:15
19. Highway of Holiness — starts at 34:1
20. Intimidation Deliverance Healing Babylon — starts at 36:1