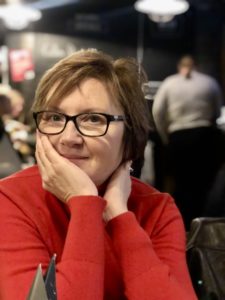 IBTM Newsletter
1 March 2023
We're launching a new ministry, headed by my wife Vicki. It's called Women of Worth, in which she ponders anew the women of the Bible—the well known as well as the little known. Women of Worth isn't only a fresh look at scores of interesting biblical characters, but also a source of inspiration for daily Christian living.
For this purpose, Vicki will have her own podcast. Women of Worth will also appear as the first item on the sliding banner at the homepage of our website. The launch will coincide with International Women's Day, which is next Wednesday.
---
Israel 2024: Win a Free Tour
Our two (back-to-back) Israel Biblical Study Tours slated for February 2024 are fast filling up. Today in fact is the last day for the early payment discount of $128. Starting this evening the regular price goes into effect.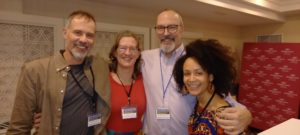 Would you like to win a free tour (value $2350)? For the next 100 days new website subscribers have the chance to be entered into a draw. To be clear, this is for website membership—$36.50/year, just $0.10/day—not the free weekly newsletter. Website membership gives unlimited access to all 10,000 pages of the website, 1000 audio lessons, detailed notes on every chapter of the New Testament, 20 devotional (quiet time) series, and more.
To enter the draw, become a new website member, or get a friend to sign up. Then email confirmation of the subscription. (Simply reply to this newsletter.) There's no limit to the number of entries. (Sign up 5 friends, be entered 5 times.) The winner will be announced in 100 days.
---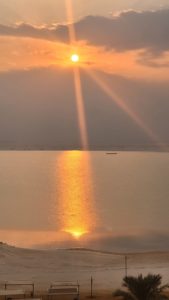 iFaith: Sermon on the Mount

The iFaith Sermon on the Mount series continues to grow, with 18 of 26 lessons now complete. The latest lesson explores the meaning of "judging"," and challenges the easy way out taken by those controlled by their fear of offending others. For Message R, on Matthew 7:1-6, click here.
For the entire iFaith series—120 lessons from every book of Scripture, plus the Sermon on the Mount series—click here.
---
Science & Faith Report
Our event this past week
end was a huge success! Many attended from our town (Livingston), as well as from Edinburgh and Glasgow. The event was also promoted by Christians in Science. We began with tea and coffee, then two classes, lunch, and a final class with Q&A. The age range was from the teens to about 80, with a number of seekers in the crowd.
Actually, the whole thing was Vicki's idea. For decades now she has been amazingly helpful to me in my ministry: her brainwaves, insight into people, and constant moral support. Thanks for your prayers, too.
In a few days Science & Faith: Enemies or Allies? will be ready to view (video with PowerPoint slides embedded). Look for it in next week's newsletter.
---
Until next week…
Goodbye for now. We are grateful for your interest, moral support, financial gifts, and prayers. — Douglas & Vicki

(Sketch by Peter Hope)