To download, right click on the link and click "Save Link As" or "Save target As" - Download Podcast
Listen to the 4th lesson in the series, Christ—Visible in the O.T. Prophets (16 minutes).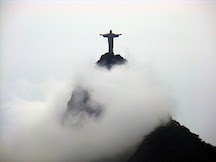 Introduction
Christ's identity is in the background of every OT book
Each of the 3 sections – Law, Prophets, Writings – testifies to Jesus Christ
In Jewish thought, the prophets begin with Joshua.
While we could examine Messianic prophecy in Isaiah 53, Jeremiah 31, Ezekiel 34, Micah 5, Malachi 3, or many other books,  in this lesson I thought I'd dwell on one of Jesus' favorite prophets, one which is ever in the background of his words and actions especially during the Passion Week: Zechariah
Zechariah 9-14: overview
9-11 shepherd-king
12-14 universal ruler
Note: there are messanic texts earlier in Zechariah; we are just skipping them.
Zechariah 9-14: specific passages
9:9 – though in context of military victory – Jesus must have disappointed them
9:11 – blood of covenant
9:12, 10:6 – restoration of God's people
10:3, 11:15,17 – anger with wicked shepherds (reminiscent of Ezekiel 34, the Good Shepherd passage)
11:12 – valuation at 30 pieces of silver (slave price?)—which is then thrown to the potter (11:13)
12:10 – outpoured spirit
12:10-14 – mourning for the one who was pierced
13:1 – fountain for cleansing (John 4, 7)
13:7 – shepherd struck and sheep scattered
14:4 – (context of war against Jerusalem), Mount of Olives. (On the basis of this text, many Jews, Christians, and Muslims believe the general resurrection and the last judgment will begin at the Mount of Olives.)
14:8 –living waters flowing out of Jerusalem (frequently depicted in Rev 22:1-17)
14:9 – Lord king over all the earth
14:16-19 – emphasis on Feast of Tabernacles (Pentecost): special focus on devotion to the word of God
14:21 – Temple will be cleansed of merchants (or Canaanites—same word)
Next lesson: Christ--Visible in the Writings