To download, right click on the link and click "Save Link As" or "Save target As" - Download Podcast
Christ—Visible in the Old Testament Law is the 3rd lesson in the series Christ through the Ages (21 minutes).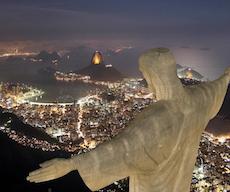 Here are the scriptures referred to in the podcast:
John 5:39 (the Jewish scriptures testify to Christ).
Luke 24:44-47 (three sections of Hebrew Bible point to the Christ).
1 Peter 1:10-12 (the O.T. is more easily understood backward than forward).
Genesis 3, 12, 14, 22, 49, 50 (Eve, Abraham, Melchizedek, Isaac, Judah, Joseph).
Exodus 14. Or check out my CD on Exodus (10 lessons).
Leviticus 14 (live bird sacrifice), 17 (no forgiveness without the shedding of blood), etc.
Numbers 24 (Balaam's prophecy), interpreted as Messianic by the Jews, in the Dead Sea Scrolls, by Christians, and in medieval Judaism (e.g. Maimonides).
Deuteronomy 18 (the second Moses).
Next: Christ—Visible in the Old Testament Prophets.