IBTM Newsletter
27 Sept 2023
Good afternoon from beautiful Morecambe! (Photo taken from end of our street.) Today's offerings:
An interview with Scott McKnight on Detoxing a Church
An invitation to AIM Holy Spirit & Doctrine
A special offer on two of our books
We hope you find something inspiring or helpful in this week's newsletter.
---
"DETOXING" THE CHURCH
Scot McKnight and Laura Barringer, authors of the popular 2020 book, "A Church Called Tov," talk to us about their follow up book, "PIVOT." They answer questions about how congregations can tell if toxic traces taint their cultures, what it takes to "detox" a church, and practical steps congregations can take to start the process of culture change.
This podcast was featured in a recent edition of the Christian Chronicle. For "PIVOT: The Priorities, Practices, and Powers That Can Transform Your Church Into a Tov Culture" (Scot McKnight and Laura Barringer), please CLICK HERE.
---
AIM HOLY SPIRIT & DOCTRINE
Our next course is Holy Spirit & Doctrine – included at an overall discount in the AIM Spiritual Perspectives module, although it is also a stand-alone course. Dates: 28 October-17 December, kicking off with a live online session 9:30am-1:00pm ET on Saturday 28 October. The course is taught 100% online.

A major component of this course is the study of the Holy Spirit. In addition, we overview the basic beliefs of Catholicism, Protestantism, Calvinism, Mormonism, Sabbatarianism, Messianic and Judaic Christianity, the New Age Movement, postmodernism, liberal theology, fundamentalism, prosperity theology, the megachurch movement, and more.
Early Bird Discount: Register by October 16 for only $119 — and save $80. That's 40% off the regular price.
To join our next AIM course, please email our AIM assistant: help@athensinstitute.org, and you will receive instructions.
---
BOOKS TO MAKE YOU THINK
Two of the books we'll read for AIM Holy Spirit & Doctrine (for those taking the course for credit) are The Spirit and Informed.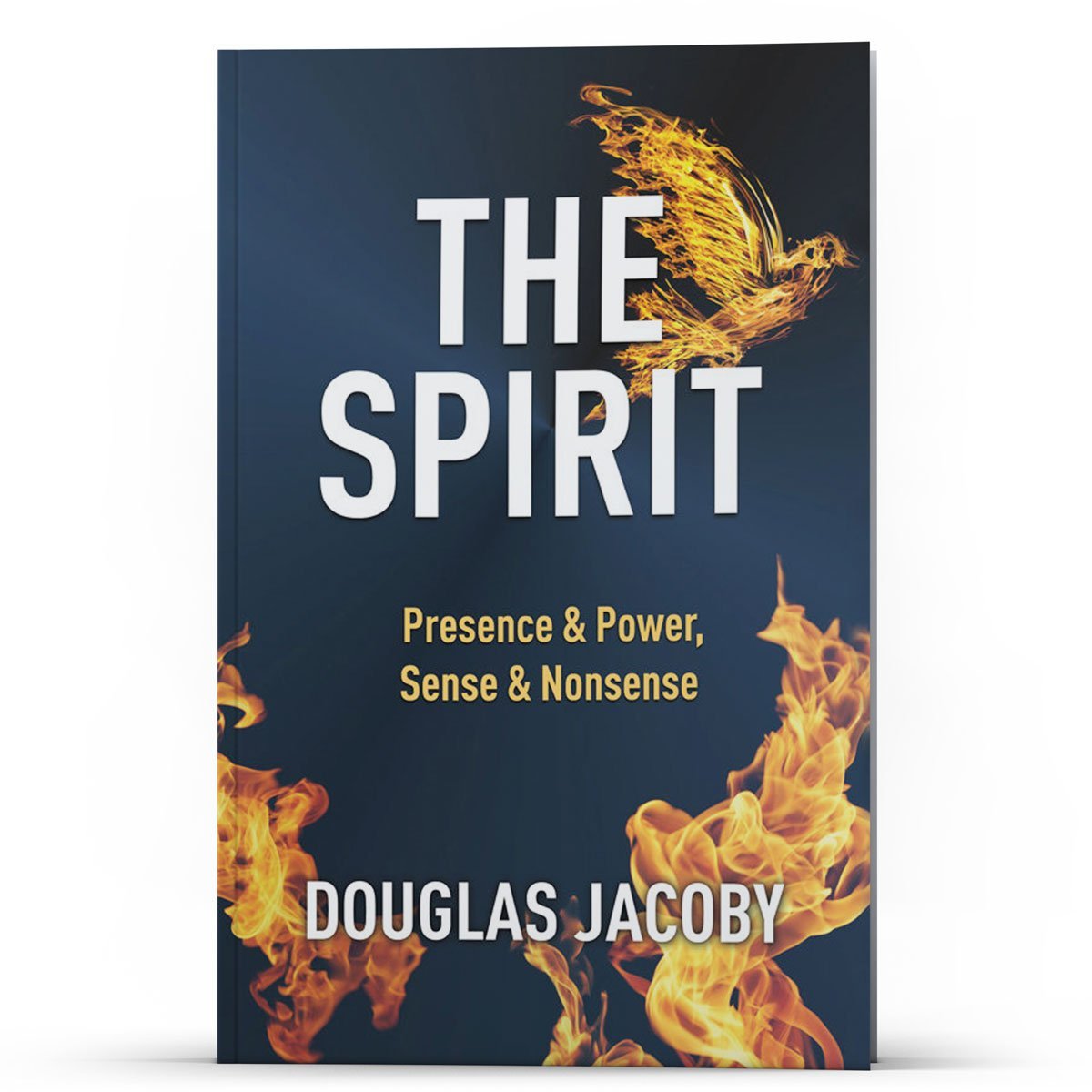 The Spirit: Presence & Power, Sense & Nonsense
Am I filled with the Spirit? Are there genuine miracles today? What is the unforgivable sin? Discover how to better walk in the Spirit, assess the claims of the Charismatic Movement, and grow in your faith.
What readers are saying about The Spirit:
"Thank you for digging so deeply into this topic. Many churches, including my own, tend to emphasize what the Holy Spirit doesn't do today and miss the message of Jesus that the Spirit is his presence in our lives today! I have so much to learn in this area, and I appreciate your willingness to dig in, weed out the distracting aspects of some teaching today, and help us focus on how we can live lives that please the Lord." — L.K.
"Great read, very insightful. Dr. Jacoby is easy to understand and follow through some very intense material." — G.G.
"Wonderful insights into the gift God has granted each of us. As with all gifts we receive, it is up to the individual to open it, examine it, and put it to good use. The more we use it, the dearer it becomes to us… Our women's Bible study group is using your book to help us understand what God expects from us as believers and disciples." — P.X.
To learn more, please watch my short VIDEO (about 1 minute).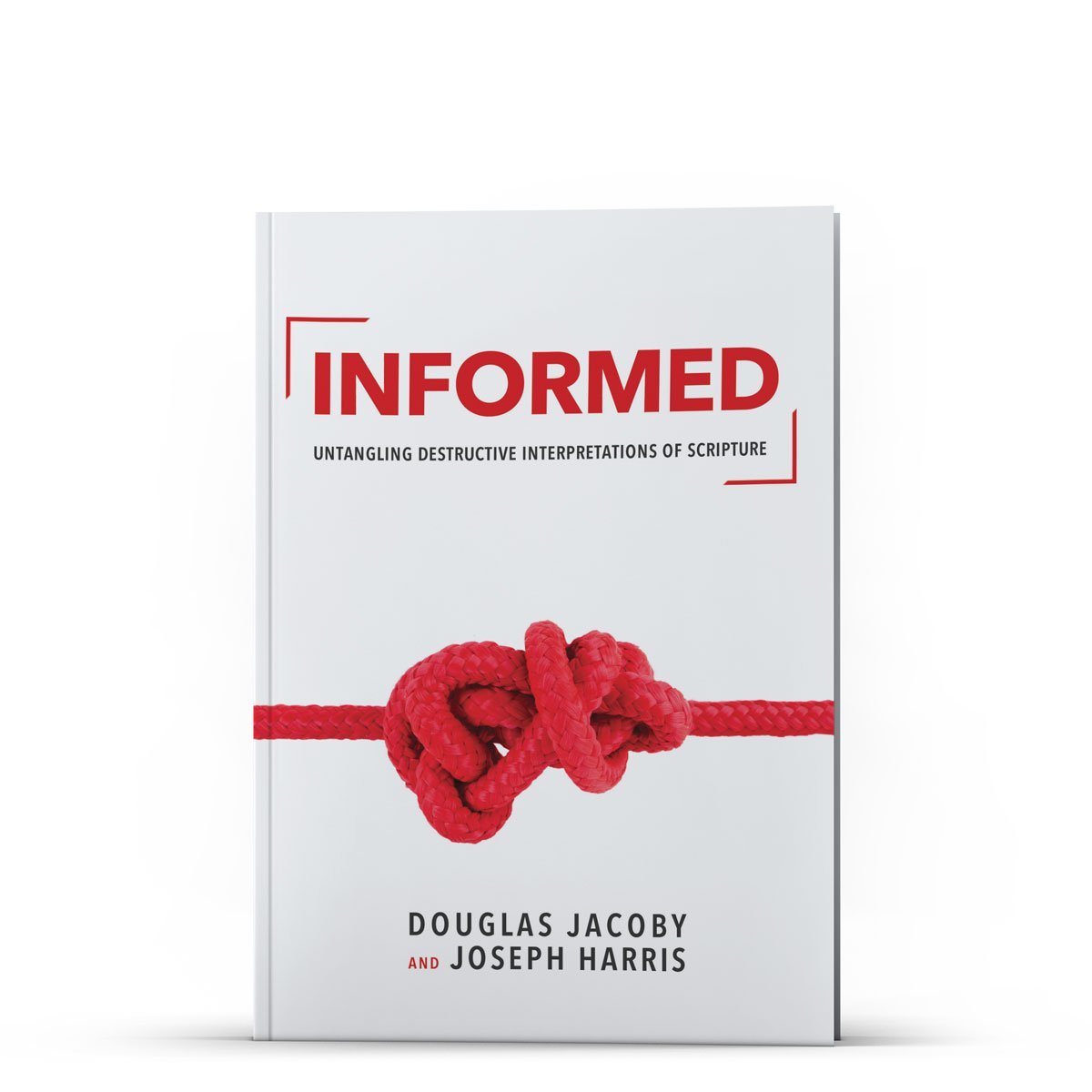 Informed: Untangling Destructive Interpretations of Scripture. Informed helps thoughtful readers distinguish between biblical and human teachings about God and his Word (Col 2:8). Many popular distortions are tangles of opinion leading to a compromised Christian lifestyle and diluting the gospel's impact on the world around us. Jacoby and Harris tackle the most common distortions.
What readers are saying about Informed:
"I love the simplicity and depth of the book. It's a great initial read, and a long-term reference." — P.H.
"Harris and Jacoby offer a fresh way to approach doctrine, beginning with understanding that "doctrine" means instruction on how to live more than teaching on the intricacies of one church's theology. If we are ever to live out Jesus' teaching on unity, it will have to start with emphasizing what we have in common with other Christians—our belief that Jesus is the Messiah and that our lives are to reflect his teachings more than our opinions. Then… we can focus on how poor theology leads us away from following Jesus rather than just arguing that our understanding is the correct one. This book is a great first step in that direction." — B.K.
And here's a short REVIEW of Informed by Malcolm Cox (about 2.5 minutes, beginning at 2:30).
BONUS: Buy both books together at a 25% discount. ORDER BOTH.
---
FOURTH QUARTER IN IBTM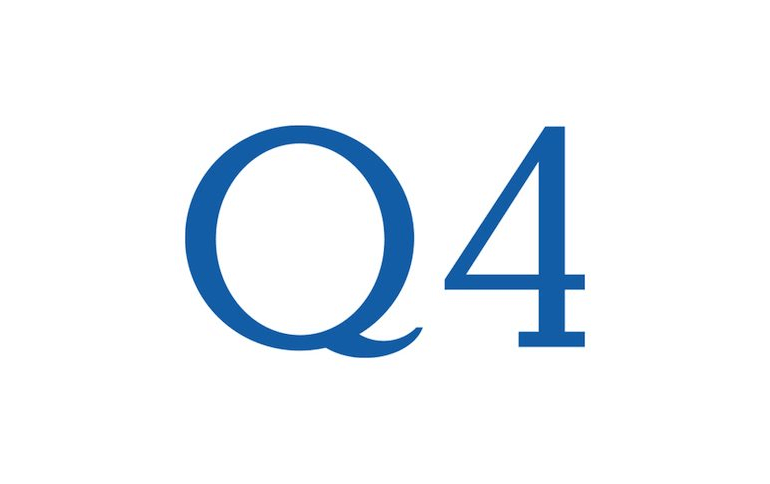 Oslo, Norway (28 Sep-1 Oct) — Teaching weekend
Geneva, Switzerland (6-8 Oct) — Teaching weekend
Prague, Czech Republic (19-22 Oct) — Teaching weekend
Bratislava, Slovakia (23-25 Oct) — Personal spiritual retreat
London, England (28 Oct) — Fellowship visit
Blue Ridge, Georgia (11 Nov) — Eternal Security: program with Chris Wright
San Antonio, Texas (14-16 Nov) — Evangelical Theological Society
San Antonio, Texas (17-18 Nov) — Institute for Biblical Research
San Antonio, Texas (17-20 Nov) — Society of Biblical Literature
Denver, Colorado (2 Dec) — RMSMT World Religions course ends (online)
Paris, France (2 Dec) — European School of Missions course begins (Zoom)
Watford, England (9 Dec) — AIM UK / Ireland
Online (every Sunday 7pm UK time) — Zoomunion sessions
---
ALL FOR NOW!
Thanks so much for your interest and support for the International Bible Teaching Ministry. Tomorrow morning I head to Oslo for a teaching weekend. Norway was been the country I've visited the most since moving back to Europe in 2020. Thanks too for your prayers concerning my injury. Convalescence is slow but steady. (And so far, no banana peels!)
May the Lord bless you in the coming week.
Yours in Him,
Douglas