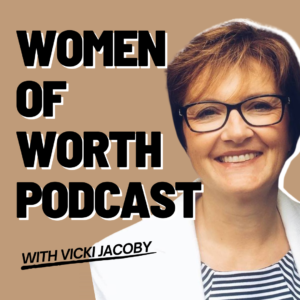 Follow Vicki Jacoby as she ponders anew the women of the Bible, the well-known and also the little-known. Women of Worth is not only a fresh look at scores of interesting biblical characters, but also a source of inspiration for daily Christian living. Podcasts are added every Wednesday.
You can check them out anywhere you normally listen to podcasts (Apple Podcasts, Spotify, Google Podcast, Overcast (Available on the Apple Appstore), CastBox, Podbean (at Android & Apple Appstore, iTunes, Pocket Cast (at Google Play & Apple Appstore), and Android Browser (the browser within an Android Device)—please make sure to subscribe.
You can also follow the episodes, as they are posted, by following THIS LINK.