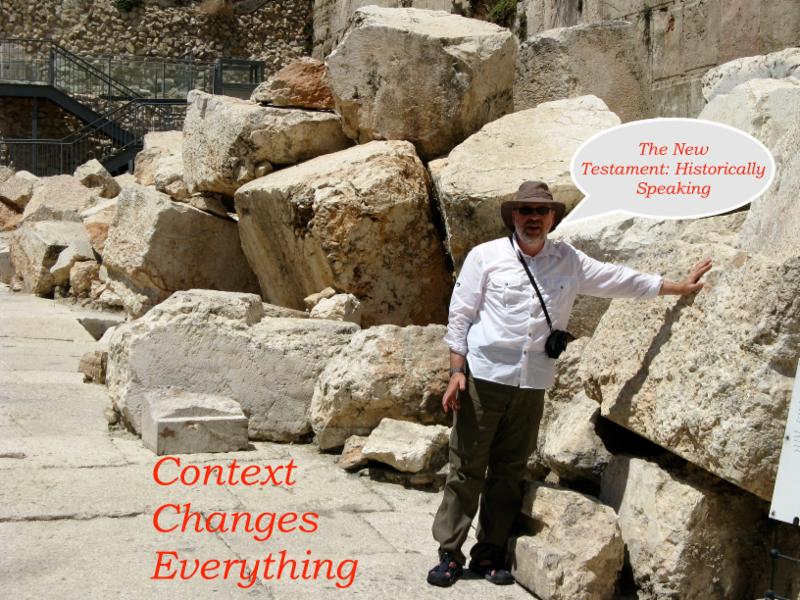 Understanding the New Testament Historically
Do you ever struggle with any of the content in the New Testament (NT) books? Do you ever wonder how their messages, now 2000 years old, apply to us today who obviously live in a vastly different world than the NT authors and their intended recipients? Do you want to be able to read the NT books with more confidence, clarity and greater comprehension?
If you've said "Yes" to any of these questions, then these online class sessions are what you need. There are two parts to this online class: Part 1 (Sept.–Dec. 2018) and Part 2 (Jan.–Apr. 2019), each consisting of 8 sessions. No prerequisites. Whether a newcomer to Bible reading/study or a mature student of the Bible, all are welcome. All will benefit.
The 8-sessions of Part 1 - each consisting of 45 minutes of multi-media instruction, followed by 45 minutes of Q & A and discussion - will situate each of the 27 books of the NT in its historical and cultural context. Each student will receive an outline of each session, together with recommended readings, and will have access to the each session's Power Point.
When: Thursdays @ 7:00 p.m. Pacific Time (Sept 13, 27; Oct 11, 25; Nov 8, 22; Dec 6, 13)
Cost of Part 1: $75 (Early Bird Registration by Aug 15); $99 (Register: Aug 16–Sept 6).
I require a minimum of 10 students to a maximum of 25.
For more class and registration information
Religious & Biblical Studies Teacher, Speaker, Blogger
Brian Felushko, BA (Classics); MA (Religious Studies)