Listen to the podcast on the 2nd beatitude in the Sermon on the Mount, Blessed (Fortunate) are those who mourn... The lesson is 14 minutes in length.
Click on the arrow to play the podcast, or you can use the "download" icon to download the podcast (if available). You can also right click here, in order to save the audio file and listen later.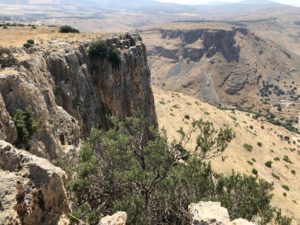 "Blessed are those who mourn, for they shall be comforted" (Matthew 5:4).
In the background there are well over 100 scriptural passages on mourning, like this one, where Jesus identifies himself and explains his ministry (see Luke 4:18).
The Spirit of the Lord God is upon me,
because the Lord has anointed me...
to comfort all who mourn;
to grant to those who mourn in Zion—
to give them a beautiful headdress instead of ashes,
the oil of gladness instead of mourning,
the garment of praise instead of a faint spirit;
that they may be called oaks of righteousness,
the planting of the Lord, that he may be glorified (Isa 61:1-3).
Yet is mourning proper only on the occasion of death (as in Acts 8:2)?
We grieve many things, like apostasy (a friend or family member goes back to world); loss of friendship—or more intensely, betrayal by a friend; lost opportunities; traumatic events like rape or becoming a refugees (mourning the loss of one's country; loss of health or youth; etc.)

Yet I'm not so sure Jesus is talking here about those who mourn for various reasons.

After all, e

ven certain animals grieve, though there is no reason to believe these emotions are spiritual.

David Bercot notes: "People in the world mourn over failed ambitions and other matters far removed from the kingdom. Instead, Jesus is primarily talking about those who mourn over their sins in true repentance." He directs us to the early church—for example, the following two writers, who lived in the late 1st and early 2nd centuries:

"Those who have repented of their former evil lives shall attain to the calling. For this is the meaning of being comforted." Clement of Alexandria,

Stromata

4.6

"We are to weep with those of whom the Lord says, 'Blessed are those who weep [mourn], for they will be comforted.' If anyone weeps over his own sins, if anyone is converted to repentance after committing transgressions and washes away his errors with tears, …we should join our tears and associate our groans with such persons." Origen,

Commentary on Romans

9.15
There are numerous gospel illustrations of men and women who mourned over their own sins in genuine godly repentance.
The woman who wept at Jesus' feet (Luke 7:37-38).
The prodigal son (Luke 15:18-19).
The tax collector at prayer (Luke 18:13).
Peter after his denial (Matt 26:75).
Further:

Remember also that Jesus wept over the sins of Jerusalem and the consequences that would come to it because of those sins (Luke 19:41

).

He also declared, "Woe to you who laugh now! For you shall mourn and weep" (

Luke 6:25

).

Other relevant passages:

James 4:8-10; 1 Cor 5:2; 2 Cor 1:3-11; 7:10-11; Amos 6:6

.
Wait for God's comfort.
The beatitude (Matt 5:4) promises comfort—but when

will the comfort come?

In Lamentations 1-5 (lamentations are funeral dirges), the people of Judah grieve the loss of their city, temple, sovereignty, and much more. Yet God told them 70 years would elapse before they were returned to Jerusalem, as in Jeremiah 29:1,10.
The widow of Nain (Luke 7:11-17) was already grieving the loss of her son (and earlier, her husband), until Jesus halts the funeral procession.
Mary, Martha, and others were grieving for Lazarus (John 11:1-44), yet Jesus delayed his raising of Lazarus from the dead by two additional days (John 11:6).
Application:
Let's keep our hearts soft.
Set aside devotional time every day.
And reach out to others—comforting them in their mourning, and seeking those whose hearts are receptive to God's word.
Next: "Blessed are the meek..."