Our next podcast (10 minutes) zeroes in on the 5th beatitude. Don't underestimate the seriousness of these words!
Click on the arrow to play the podcast, or you can use the "download" icon to download the podcast (if available). You can also right click here, in order to save the audio file and listen later.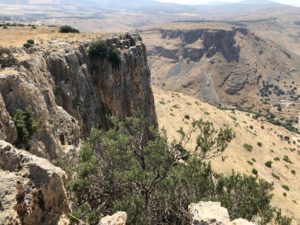 The 5th beatitude: "Blessed are the merciful, for they shall obtain mercy" (Matthew 5:7).
My friend David Berçot, who has examined all the ancient Christian writings, helps us to understand how most early Christians (first 3 centuries) understood the Scriptures. Not that these early Christians were without confusion, distortion, and even outright error. Yet on the whole they were far nearer to apostolic times than we are, and so we benefit from paying attention. I love the way David puts it:
"One of the recurrent themes in Jesus' teaching is that we will be judged the same way we judge others (Mt. 7:2). 'If you do not forgive men their trespasses, neither will your Father forgive your trespasses' (Mt. 6:15). So if we want to obtain mercy from God, we must be merciful ourselves. In fact, Jesus designated justice, mercy, and faith as the 'weightier matters' of the Law (Mt. 23:23)."
"The early Christians understood 'merciful' to also mean giving generously to the needy. Cyprian writes, 'He shall not deserve the mercy of the Lord who himself has not been merciful. He who has not been humane towards the poor man's entreaty shall not obtain anything from divine pity in his entreaties.'" Cyprian, On Works and Alms 5 (ANF 5.477).
After extending mercy to us, if we fail to extend mercy to others, our debt may be 'uncanceled"—we could be "unforgiven"! See Matthew 18:21-35 and Hebrews 10:29.
Key points:
Mercy is closely related to righteousness. See Micah 6:8: He has told you, O man, what is good; and what does the Lord require of you but to do justice, and to love mercy, and to walk humbling with your God?

 

Being merciful isn't only a recommendation. It's essential to knowing God.
James 2:13 – those who have not shown mercy: For judgment is without mercy to one who has shown no mercy.
For at the Judgment Day, in light of our sinfulness, our waywardness, we will not be asking for (strict) justice—but for mercy!
Next: The pure in heart…