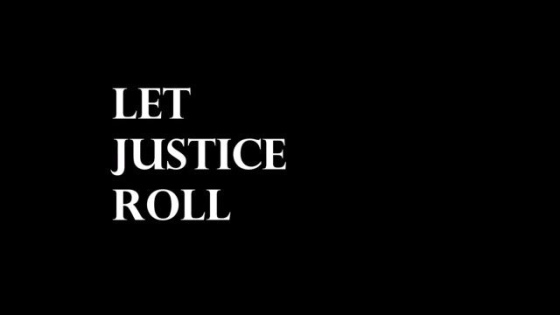 War on the Sidewalks of Chicago.
This morning I opened my paper edition of The New York Times for Tuesday, August 7, 2018 and saw a picture on the front page that caused me to pause and reflect.
It was a picture of a bicycle lying upended on a concrete sidewalk. Wrapped around the bicycle, forming a protective circle that said "Do Not Enter," was yellow and orange police tape. In front of the bike was a small yellow police marker labeled: 9. The caption under the photo read, "A boy on a bicycle was among 12 people killed in a wave of violence that swept through Chicago over the weekend."
I recognized the bike. It was the same bike I bought for our son Daniel when he was around 9 or 10. It was his first real bicycle. It was the bike I taught him to ride in our front yard. It was the bike he rode up and down the concrete sidewalks of our neighborhood in New City, New York. We lived in New City for around 20 years before we moved to Western New York (which some call New Jersey).
I never heard the "crack" of handgun or "boom" of a rifle being fired in my 20 years of living in New City. I never worried about Daniel racing his bike up and down the sidewalks in New City.
White privilege.
The bike was a gray trick bike with pegs protruding from the hubs of the front and back wheels. Daniel asked for that bike because he wanted to learn how to skip over the edge of sidewalks and bounce down concrete stairs.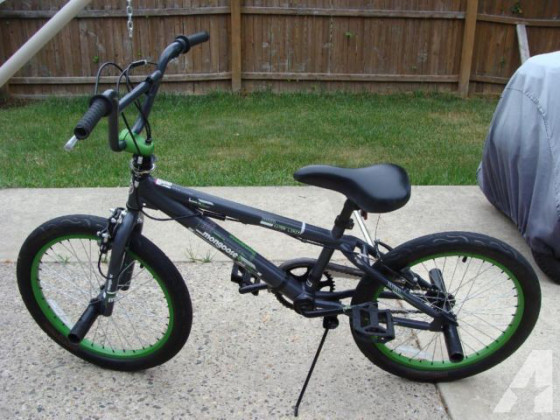 I wonder if the young boy who rode this bike in the photo ever learned any tricks on his bike. If he had, his days of tricks were cut short this past weekend.
The headline of the article in The Times read, "In Chicago, One Weekend, 66 Shooting Victims and Zero Arrest." The article was written by Richard A. Oppel, Jr. and Amy Harmon.
This outbreak of violence occurred between 6 p.m. on Friday night to midnight on Sunday. Let that sink in for a moment. This all happened over one weekend.
Over one short weekend, one typical weekend, a weekend where many of us go to the movies on a Friday, visit with family and friends on a Saturday, head out to church on a Sunday morning, and relax watching sports on a Sunday afternoon, 66 people were shot and 12 died on the streets and sidewalks of Chicago.
The article notes:
"The violence reached a peak early Sunday, when 30 people were shot in a three-hour span between midnight and 3 a.m., an average of one every five minutes or so. Eight of the shootings during that period had three or more victims. Over the weekend, 14 children were shot and two, both 17, died. The youngest victim was 11 and the oldest was 62. The shootings were concentrated on the west and south of the city, leaving the downtown area, where thousands attended the Lollapalooza music concert, largely unaffected."
The mayor and police superintendent blamed the shootings on the large amount of guns on the city streets, the failure of courts to hold accountable gun offenders, and bad parenting. (To me, that last cause—bad parenting—seems very insensitive and harsh).
Community leaders blamed the surge in violence on a lack of concern from police officers. These leaders report that the police have given up on the neighborhoods that are the hardest hit by violence.
There is enough blame to go around. Plenty of blame, but few answers. Real answers aren't easy to find.
I don't have answers. I'm not writing to propose an answer.
I have a response.
I'm writing because I hurt for the parents and the families of those who lost loved ones over the weekend.
I'm writing because there is a war being waged on the streets and sidewalks of a city located just shy of 800 miles due west of me, and if I hadn't opened my The New York Times this morning, I never would have learned about this war.
I'm writing because my weekend was so different from those who live on west and south sides of Chicago. While I was reading books on women in leadership, putting together keynote presentations on church history, eating peaches and almonds, talking on the phone with friends, relaxing in my air-conditioned apartment, watching Justin Thomas win a golf tournament, and hating the fact that the Red Sox were beating up on the Yankees, on the streets of a city west of me there were children who were dodging bullets and there were moms, dads, sisters, and brothers who were sitting outside of a hospital waiting on news of the condition of a beloved family member. The moms, dads, sisters, and brothers were sitting outside the hospital because there wasn't enough room for everyone to sit inside.
It's tragic. It's war being waged on the sidewalks of a city in the US. We aren't talking Syria. We aren't talking about Afghanistan. We aren't talking about Northern Nigeria or Venezuela. We could. Violence abounds on those streets and sidewalks as well. Violence is tragic wherever it occurs.
God sees the violence. He hurts because people are hurting.
Do we see the violence? Do we hurt when people are hurting?
The Psalmist asks us to "pray for the peace of Jerusalem." Peace/Shalom can mean "cessation of violence," but it can also mean "wholeness."
Let's pray for the peace of Chicago. Specifically, let's pray for the peace on the west and south sides of Chicago. Let's pray for "wholeness." Let's pray for families who are grieving today. Let's pray for those who are recovering from gunshot wounds.
Let's pray for the peace of all our inner cities. Let's pray for their "wholeness."
Let's pray for the cessation of violence around the world.
Let's pray for the "wholeness" of people everywhere.
Let's pray.
stevekinnard | August 7, 2018 at 12:42 pm | Categories:Uncategorized | URL: https://wp.me/p81Bx0-dO