As the reader of the weekly Discipleship.org newsletter, you are the hero. Most of you are already committed to making disciples. But you face challenges—and we exist to help you with those challenges.
That is why this Thursday afternoon we have a special webinar with disciple maker, Mandisa. That is right, you may know her as a former American Idol contestant and a popular Christian singer. But she is also a disciple maker.
Please join us for the webinar this Thursday, August 9th at 1:00 pm (CST). Mandisa will help us address some key challenges. There will also be time for live Q&A during the webinar. She will answer questions like these:
Don't have time or space for disciple-making?
Want to disciple people outside the church?
Think younger people don't want you to disciple them?
Don't know how to disciple creatives?
For Jesus' Kingdom,

Executive Director, Discipleship.org
P.S. Here is the fuller story...
Millions know the powerful story and talent of artist Mandisa from her beginning on American Idol to her continued career in the music industry. What many do not know is the even more powerful example Mandisa lives each day as a disciple who is making disciples. Join her with Dave Buehring of Lionshare Ministries for this inspiring and practical conversation that I'm hosting as a representative of Discipleship.org. The dialogue during this webinar interview will help you find space for disciple-making, discover tips for discipling those outside the church, and learn how to reach creatives and the emerging generation
.Mandisa's Bio
With more than 1 million records sold, GRAMMY® winner and American Idol Season 5 finalist Mandisa is a voice of encouragement and truth to people facing life's challenges all around the world. In less than a year, Mandisa performed her three hit singles "Overcomer," "Good Morning," and "Stronger" on the highest rated morning show, ABC's Good Morning America (GMA.) The NFL also welcomed Mandisa to perform the national anthem during a Sunday night NFL Network. Her album, Overcomer, released August 27, 2013 and debuted at No. 1 on the Billboard Christian Albums Chart. Mandisa unveiled her fifth album Out Of The Dark in May 2017. For more, see http://mandisaofficial.com.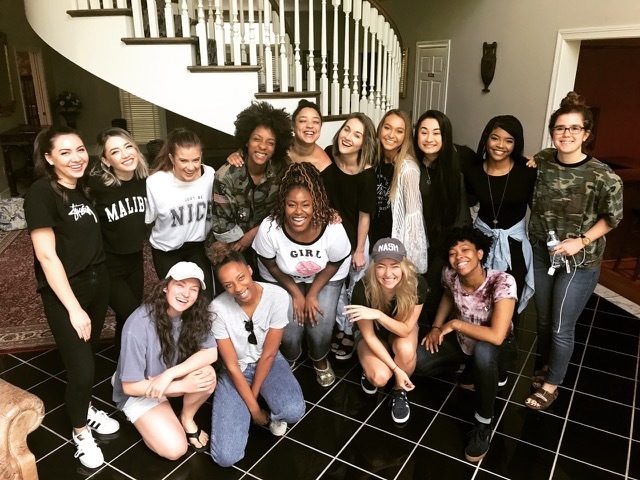 Don't wait! This is the last day to get the current price of $149 for the National Disciple Making Forum. The price increases to $159 at midnight tonight. Join Mandisa live, click here to register.
New Blogs
"What Apple Gets About Disciple Making"
by Craig Etheredge
"What's the Difference Between Small Group and Bible Study?"
by Jim Putman
"The Necessity of Confusion"
by Jason Dukes