Our devotional lesson today comes from Book 2, Chapter 12. It is titled "The Royal Way of the Cross." The podcast is 12 minutes in length.
Click on the arrow to play the podcast, or you can use the "download" icon to download the podcast (if available). You can also right click here, in order to save the audio file and listen later.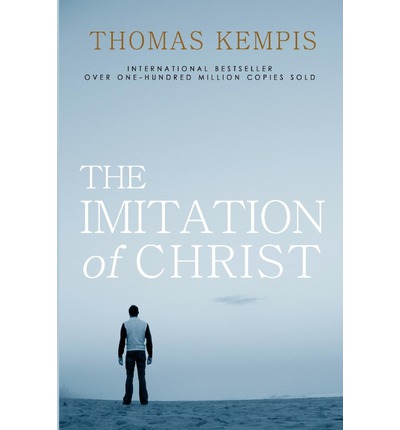 "The simplicity of the book's language and the direct appeal to the religious sensitivity of the individual in an uncomplicated way are perhaps the primary reasons why this little book has been so widely received and so deeply influential." — Britannica
Scriptures alluded to or cited: 1 Cor 1:18; Matt 16:14; 25:41,46; Ps 112:7; Rom 8:29; John 19:17; Rom 6:8; Luke 24:46; Job 14:1; John 13:8; 2 Cor 12:2; Acts 9:16; 5:41; Luke 9:23 (Mark 8:34; Matt 16:24); Rom 8:17; 1 Pet 2:24; Acts 14:22.

Application:
Do I love pleasure, relaxation, and comfort? Do I complain about little things?
Am I a disciplined person? Do I aim to achieve the minimum, or is my life maximized for Christian impact?
In my personal pain, do I discern God's grace?
Will I make a concerted effort today to follow the royal way of the Cross?
Tomorrow: "On the Power of Divine Love" (à Kempis's title). Note: Starting tomorrow, please log in as a website member for the remaining 27 Imitation devotional podcasts.

Cool à Kempis quotes:
If Christ is amongst us, then it is necessary that we sometimes yield up our own opinion for the sake of peace.

Who struggles more than those who strive to overcome themselves?

Also, check out the daily à Kempis tweets.