Our mediation today is from Book 4, Chapter 9, "Offering Ourselves and All We Have to God, and Praying for Others."
This chapter is a prayer.
The podcast is 11 minutes in length.
Click on the arrow to play the podcast, or you can use the "download" icon to download the podcast (if available). You can also right click here, in order to save the audio file and listen later.
The structure of James Watkins' arrangement (encompassing 90 of the 114 chapters in The Imitation of Christ) is:
I. Imitating Christ (Introduction) -- 5 chapters
II. Imitating Christ's Character -- 85 chapters
Loving, Teachable, Wise, Trusting, Obedient, Self-sacrificing, Humble, Gracious, Forgiving, Patient, Peaceful, Pure, Disciplined, Self-controlled, Eternally Minded.
Lead-in scripture: Romans 12:1-2
Verses cited or alluded to: 1 Chr 29:11,17; Heb 9:14; Ps 25:11; 1 Pet 1:18-19. There is also a citation from the apocryphal 1 Macc 13:46.
The Prayer of Manasseh, which I mentioned in my comments, is included in this podcast.
To download a .pdf version of an alternate (an older) translation of The Imitation of Christ, click here.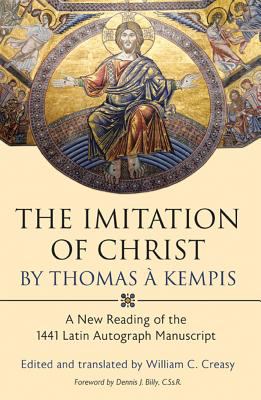 Application:
1. Without being morbidly fascinated with our own wrongdoing, we can still pray for forgiveness for specific sins, and (even better?) for specific categories of sin, since harmful patterns tend to reoccur in our lives.
2. Thomas à Kempis, although he was a productive and spiritual man, recognized himself as "lazy and useless." Do we take our own idleness and laziness seriously? A hard worker who is humble is usually aware of room for improvement. Are we too soft on ourselves?
3. When I pray, do I seek only forgiveness, or also a good conscience? Without a purified conscience, it is difficult to take a stand for the Lord. We may struggle with insecurity or second-guessing ourselves.
Tomorrow: "On Taking Up Christ's Cross" (Book 2, Chapter 11)
   Cool à Kempis quotes:
To account nothing of one's self, and to think always kindly and highly of others, this is great and perfect wisdom.

A man who truly knows himself realizes his own worthlessness, and takes no pleasure in the praises of men.