I'm writing to share a recent blog post—an excerpt fromBecoming a Disciple Maker, a free eBook Greg Wiens and I wrote. The article's called "We Can't Be Like Jesus If We're Not Making Disciples" and it starts with a story from Greg's life:
At the beginning of my junior year of college, a guy from the apartment across the hall shared with me (Greg) what a new life in Christ would look life if I were willing to trust God with my life. As I confessed my sin and began a new life in faith, the Christian campus group I went to very naturally expected me to be part of a small group of three to four guys who were also new and growing in their faith. I immediately became a part of this group, which was healthy, fun and life-giving.

Another expectation of this campus group was that I would share my new faith with those closest to me. I didn't understand it at the time, but the motivation was twofold: those closest to me would see a difference in my life; and others would know of the transforming power of Christ and be open to hearing about it. During the next few weeks, three individuals I shared my experience with crossed that line of faith. Just as Jesus expected His followers to share their faith, this campus organization expected the same thing from me—to help others grow into their faith as I grew spiritually and personally.
So I was barely three weeks old in my walk with Christ, and now I was responsible for these new babes in Christ, which translated into me leading a similar small group or Bible study with these three guys. I was only three weeks ahead of these guys in their growth, but it didn't really matter. It also didn't matter that a couple of them were much smarter than me. I was there to coach them in their growth. So for the next eighteen months, I was in my group and also leading a group. Both were simply expectations—a normal part of the disciple-making continuum.
Online Courses
Disciple Maker: Digital Access: We are offering a paid, digital-access pass to Forum main sessions from this year's Forum. Pre-register to start viewing when we release this content. Get 

the digital access pass here

 for just $9.99.

P.S. Sign up for next year's National Forum in Nashville October 25-26 
by clicking here
.
---
New Blogs
"Why Should I Want to Become a Level 5 Disciple Maker?"
by Greg Wiens, Bobby Harrington
"Jesus the Disciple Maker"
by Greg Wiens, Bobby Harrington
---
New Podcast Episodes
---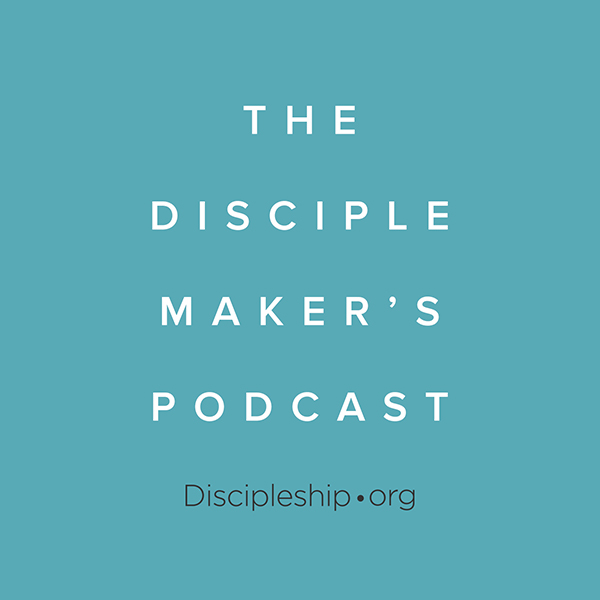 NEW: S05 Episode 06: The Call to Follow - Craig Etheredge of discipleFIRST

S05 Episode 5: Reproducible Disciple Making Process (Feat. RDN)

S05 Episode 4: Creating a Relational Environment (Feat. RDN)

S05 Episode 3: Four Keys to Be a Disciple Making Church (Feat. RDN)
S05 Episode 2: Intentional Leaders Coach to Win (Feat. RDN)
S05 Episode 1: Foundation: What is Real Relationship? (Feat. RDN)