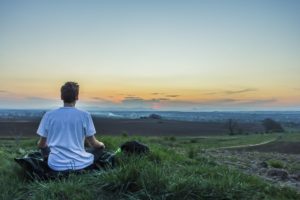 Nature has long been the reserve of great spirituality. The opportunity to be among the rest of God's creations is an exciting one, and there are few better places to experience that in its entirety than the United States. It's unsurprising that 331m visit national parks every year, according to National Geographic.
For Christians, there is good precedent for making an effort to immerse yourself in nature. As Psalms 96:11-12 said, "Let the heavens rejoice, let the earth be glad; let the sea resound, and all that is in it; Let the fields be jubilant, and everything in them; let all the trees of the forest sing for joy". There are lots of situations in which a greater level of introspection will benefit you and your faith.
Finding your introspection
Becoming 'lost' in nature is a goal of many vacationers to the earth's wilder climes. There's good reason for this, as simply being calm in nature will de-elevate stress levels, according to NBC. Taking this to the next step, and camping out for a period of time or using a forest dwelling will give you precious time in which to look inwards and to study the bible. Consider Joshua 1:8, Psalm 1:2 and 4:4 in your meditations; ruminate on the virtues of Mary.
Experiencing faith through your physical exertion
Many outdoors activities require a level of physical exertion. Even an average hill walk will burn 490 calories in the average sized human being. The Bible is rife with indications towards an active nature. The book clearly outlines the discipline many Christians develop; this is the same for exercise. Reflect on your exertions, and study the Bible at the end of trips.
Finding God in nature
Nature is fantastic for your own well being and physical health and the Bible pairs well with what nature has to offer in both respects. However, the key advantage of being in nature is the direct connection you be able to witness with God. According to Christianity Today, Francis of Assisi strongly believed that God reveals himself in his creations: plants, animals, and the very air of nature included.
Through the outdoors, you can gain a closer relationship with your religion and real introspection. The unique advantages outdoors travel offers will bring you a greater level of understanding with the Bible. Through this, you can develop your faith ever further.
Recommended reading: The Nature Fix: Why Nature Makes Us Happier, Healthier, and More Creative