Each year, we travel to one or more biblically significant parts of the world. We learn about, and walk in the footsteps of Jesus, the apostles, Old Testament heroes, and church leaders who have shaped the Christian world that we know today.
Among others, we've explored the countries of Israel, Turkey, Jordan and Italy, as well as many cities found in the book of Acts, the Epistles, and Revelation such as Ephesus, Rome, Patmos, Sardis and Laodicea. We've also visited the ancient sites of Pompeii (Italy) and Petra (Jordan). The Biblical Study Tours also feature great fellowship with believers from all over the world, as well as teaching, insights and perspectives from Douglas and various experts who assist in leading these tours. Each tour is educational, inspirational & emotionally bonding! Many who have taken part in one tour are eager participants on another.
Here are the next four tours: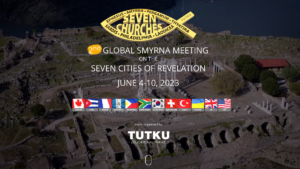 TURKEY 2023
PART ONE: Global Smyrna Meeting
(7 Churches of Revelation) 4-10 June 2023
A huge part of the biblical story, especially in the N.T., takes place in Asia Minor (modern Turkey). After Israel, Turkey is THE country to visit if you want connect with biblical history.
That's why you are invited to the 2023 Global Smyrna Meeting. The one-week program is the most comprehensive meeting and visitation of the Seven Churches of Revelation (Rev 2-3) ever organized! Please take a peek—maybe you'll be able to join us. Click PART 1 for information about part 1 of the tour (the Global Smyrna Meeting). But please don't register or pay at this site.
TURKEY PART TWO: Extension, 10-13 June
We will take 3 more days after the meeting to visit more 7 sites in Turkey: Miletus, Didyma, Colossae, Hierapolis, Antalya, Perga, and Pisidian Antioch. For this itinerary, click PART 2.
Total price: $2480, double occupancy (or $2920 for a single room.) Please email dj@douglasjacoby.com if you'd like to come to Turkey 2023.  (To reserve a spot, full payment is required.)
REGISTRATION for TURKEY 2023 CLOSES 1 MAY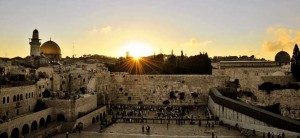 ISRAEL 2024
(A) 17-25 Feb: Scandinavians & friends
(B) 24 Feb-3 Mar: All nations
..
WALKING WHERE JESUS WALKED
We hear a good deal of talk about doing what Jesus would do (WWJD?), but how about walking where Jesus walked? We would like to invite you to join the 2024 annual tour—as we return to Israel.




TURKEY 2024
2024 BST: Abraham's Country: Eastern Turkey (20-29 October 2024)
TOUR MAP: 
Eastern Turkey tour

A huge part of the biblical story—both testaments—takes place in Asia Minor (modern Turkey). After Israel, Turkey is THE country to visit if you want connect with biblical history. During this autumn tour we will explore Cappadocia,  Antioch, Seleucia... and Haran & the Land of Abraham.

Is a Biblical Study Tour Worth the Investment?
Watch this short video and see!
What People Are Saying about the Biblical Study Tours
Insights in Your Inbox
Want fresh, insightful content delivered weekly by email? Sign up for our weekly newsletter!