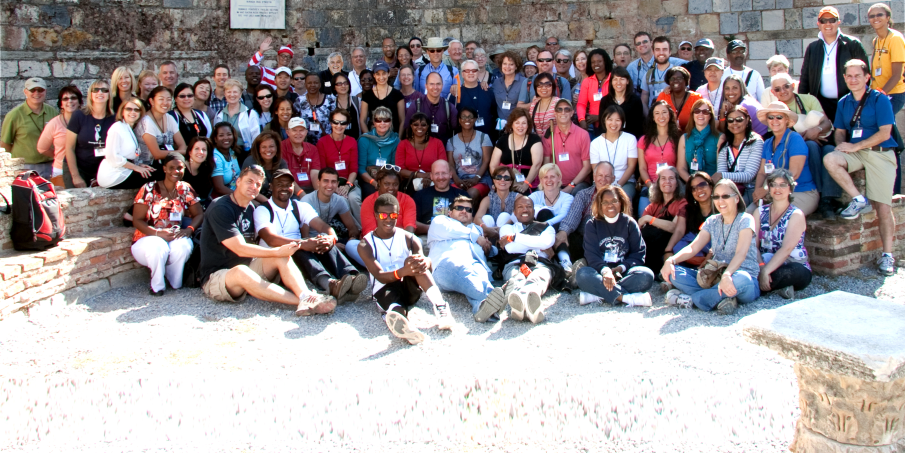 2013 BST group (Ephesus)
Contact info (just in case): You can reach Dario or Manuela. Click for agents' info. (Tel. no. is at top of page.)
25-31 October 2014
Rome (25th-29th): Colosseum, Catacombs, Forum, Vatican, and much more! With 3-4 hours each day unscheduled - for fellowship or further exploration.
Pompeii (29th-30th): Pompeii, Herculaneum, Naples, Archaeological Museum, Mt. Vesuvius
Rome (30th-31st): Airport hotel (FCO) for final evening, then return to your home country
Accommodation
Oct. 25 to 29 - Rome: Mediterraneo Hotel - European 4 star superior
Oct. 29 to 30 - Naples: Palazzo Esedra - European 4 star
Oct. 30 to 31 - Rome (airport - FCO): Holiday Inn Europa Parco Dei Medice - European 4 star
If you plan to arrive a day or more in advance of the tour, or stay later, you will need to make you own arrangements for early/late hotel days, either directly with our agents or with whichever hotel you choose.
Not included: airfare, transfers, and lunches, extra hotel days.
Cost: $2340 
* Includes: Hotel (double rooms), all breakfasts & dinners, site admissions, coach travel, all tips. If you are coming alone, we will try to arrange a roommate, though this cannot be guaranteed. (Single rooms: 540 euros more)
* Deposit $250 necessary for registration.
* 50% of total payment due to reserve your place.
* Full payment: due 1 August 2014.  There are still a few spaces.
Three ways to pay:
* By credit card. I will personally process the card and send a receipt. Email  dj@douglasjacoby.com  and I'll tell you the next step.
* Send a US$ check or a UK£ cheque to T&R, Inc., 2256 Rushmore Dr., Marietta GA 30062 USA.  (Check is better since the teaching ministry pays $60-$75 for each credit card payment.)
* Through a Pay Pal account to T&R, Inc.
* Click for cancellation policy.
Attendee nations: Colombia, Germany, Nicaragua, United Kingdom, United States.