In this talk (16 mins), Douglas shares 6 components of a Christian response to Covid-19. While this particular coronavirus is certainly dangerous, and should be taken seriously, how we respond spiritually to the threat is even more important. There are things, from a biblical point of view, that are more important than surviving a pandemic.
Click on the arrow to play the podcast, or you can use the "download" icon to download the podcast (if available). You can also right click here, in order to save the audio file and listen later.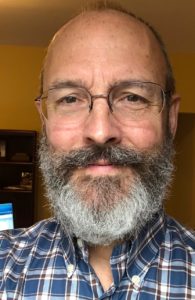 LESSONS FOR YOU AND ME:
Don't over-react

Trust the Lord

Beware the

real

virus: sin

Be excellent stewards of the time

Don't overanalyze

Care deeply about others, not just ourselves
Conclusion:
Think for yourself. Christians are supposed to value truth. Don't get carried away. We are not doomsday preppers, but followers of the Prince of Peace.

Further study:
Scriptures referenced in this podcast: Psalm 112:6-7; 1 John 1:5-9; Luke 13:1-5; Luke 12:16-21
Podcast on survivalism—very similar to the article.
An insightful talk by Finny Kuruvilla, M.D., Ph.D. Click here.