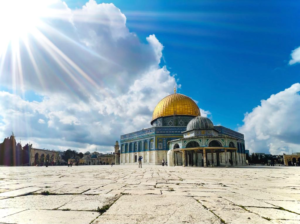 Our two (back-to-back) Israel Biblical Study Tours slated for February 2024 are fast filling up.
Would you like to win a free tour (value $2350)? For the next 100 days new website subscribers have the chance to be entered into a draw. To be clear, this is for website membership—$36.50/year, just $0.10/day—not the free weekly newsletter. Website membership gives unlimited access to all 10,000 pages of the website, 1000 audio lessons, detailed notes on every chapter of the New Testament, 20 devotional (quiet time) series, and more.
Tours: 17-25 Feb 2024
and 24 Feb-3 Mar 2024
To enter the draw, become a new website member, or get a friend to sign up. Then email confirmation of the subscription. (Send to dj@douglasjacoby.com.) There's no limit to the number of entries. (Sign up 5 friends, be entered 5 times.) The winner will be announced in 100 days.