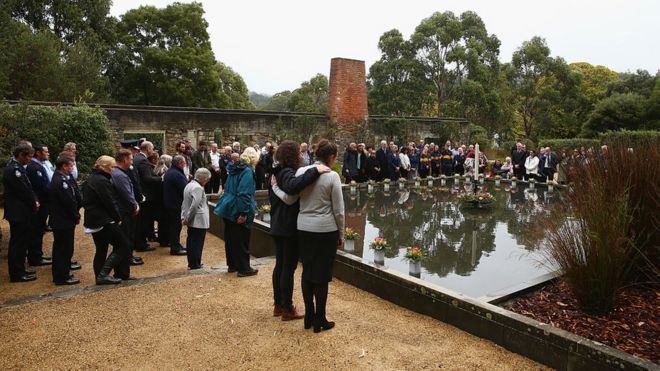 GETTY IMAGES - A service in 2016 to mark the 20th anniversary of Australia's Port Arthur massacre
"We have an opportunity in this country not to go down the American path."
Those were the words of former Australian Prime Minister John Howard before he radically changed Australia's gun laws and - many believe - rid the country of gun violence on a large scale.
Continue reading here.